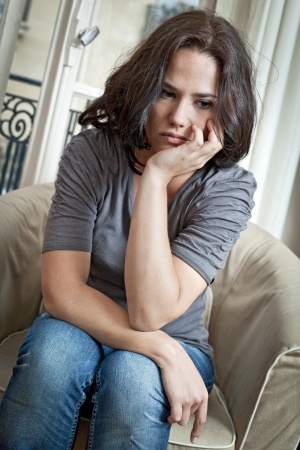 Changing Your Marriage Starts With You
For many couples that have marriage problems, one of the spouses ends up becoming a doormat, victim or martyr. That person constantly feels put down, unimportant and forgotten about. Perhaps you can relate to these types of feelings, but you just aren't sure what to do to make things change for you. You've been thinking about marriage coaching or counseling and maybe you've even mentioned something to your spouse about it, only to be turned down. It's possible that you haven't mentioned anything about it at all because you think it wouldn't do any good.
Far too many people allow themselves to remain stuck in their marriages, and this is a problem that's just as real for men as it is for women. These individuals feel so scared that their spouses will leave that they will do anything to make their spouse happy. The problem is that this "happiness" never really manifests itself.
If you're facing this type of situation in your marriage, here at The Beaufort Center for Marriage, we want you to know that there is hope. If you want to see some changes in your marriage, the best thing you could do is talk with a Christian Marriage Coach and Counselor.
CAN I GET MARRIAGE COUNSELING ALONE?
Too many people assume that in order to get marriage counseling or coaching, they have to go as a couple. This just isn't true. Actually, if you've been fighting against feeling isolated in your marriage for a long time, getting counseling on your own is an excellent first step toward healing. Your counselor or coach can work with you to build your confidence, pin-point the areas you need to be working on in yourself, and help you to re-establish your sense of self-respect. You'll learn how to communicate with your spouse in new ways that can result in the changes you have so desperately been seeking.
God never intended for you to be a feel alone in your marriage. That's not His perfect plan for you, so please don't settle for less than His best. If you're struggling in your marriage, our individual marriage sessions can help you. If you would like to schedule a consultation with us, we'd like to invite you to give us a call at 843-379-0288, and you can also schedule an appointment with us online using our convenient online scheduler.
We love helping couples just like you! Sometimes it works best to start with individual sessions because in order to see real change in your marriage, you first have to focus on changing yourself.