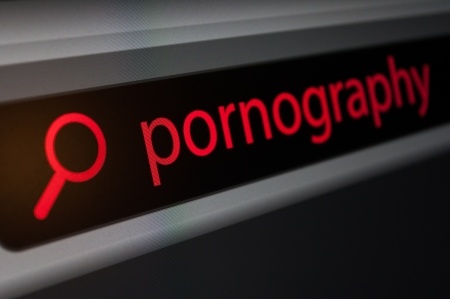 3 Signs Your Spouse May Have a Sexual Addiction
At one time, perhaps you felt as though you had the fairy tale marriage. Everything seemed perfect. You laughed together, you worked through your problems as a team, and intimacy was an important part of your relationship with your spouse. However, recently things have changed. You started noticing him becoming more and more distant from you, and you just don't feel as connected as you once did. You're wondering if he has started to look at pornography, but you're not really sure what to look for.
As Christian Marriage Coaches and Counselors here in Beaufort, SC, we understand how you feel. Suspecting that pornography or a sexual addiction has worked its way into your marriage is heartbreaking, but you deserve to know. In this article, we'd like to give you three signs you can look for to determine if your spouse is dealing with any kind of sexual addiction.
SIGN #1:  YOUR COMPUTER HISTORY HAS BEEN ERASED
The first thing you might do if you suspect that your spouse has been looking at pornography is to check your computer history. However, every time you check it, there's nothing to be found. It's been wiped completely clean.
SIGN # 2:  HE OVERLY ENCOURAGES YOU TO GO AND DO THINGS ON YOUR OWN
People who struggle with sexual addictions feel a strong desire to act on those compulsions, but they need to be alone. If your spouse is always encouraging you to get out of the house for some fresh air, to hang out with your friends, or to run errands without him, a sexual addiction might be the underlying cause.
SIGN # 3:  HE KEEPS A TIGHT REIGN ON HIS PHONE AND MOBILE DEVICES
Smartphones and tablets are great luxuries, partially because they allow us to access the Internet from anywhere. If your spouse doesn't allow you to see his phone, or seems nervous if you pick up his iPad, it's because he's hiding something such as pornography or graphic chat messages or texts.
If you've noticed any of these signs, it's very possible that your husband has a pornography addiction or a sexual addiction. However, it is important to note that women can be just as susceptible to these types of addictions too. Research has shown that as many as 18% of sex addicts are women.
Addictions counseling can be very beneficial for anyone who struggles with pornography or a sexual addiction. If you believe your marriage is suffering because of these types of addictions, help is available to you. Please contact us at 843-379-0288, and you can also schedule an appointment with us online using our convenient online scheduler.
Current clinical research indicates that 95% of those who reveal a full disclosure of their sexual acting out can experience healing and facilitate trust building. If left untreated, pornography and sexual addictions can tear a relationship apart. Don't let that happen to your marriage. We can help you work through the issues and come out stronger than ever before. Call us today at 843-379-0288.  We would love to help.