Where Do You Turn When Experiencing Emotional Pain?
If you're fearful,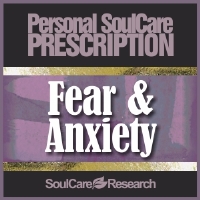 or angry, and you begin to feel depression sinking in you may be considering going to the doctor to talk to him about some medication to deal with the emotional pain. But you're just not sure that's the right move for you. After all, all of these feelings must be rearing their ugly heads because of your marriage difficulties. Still…you would like some relief.
At The Beaufort Center for Marriage in Beaufort, SC, we understand what you're going through, and what you're feeling. When experiencing difficulties-all of these emotions (and any others you might be experiencing) are completely normal. In addition to providing our clients with the support they need to work through this difficult time, I have been "licensed to dispense" something else for you that may eliminate a visit to your medical doctor.
SOULCARE Rx
SoulCare Rx is a therapy tool that is proving to make a tremendous difference for so many of my clients. Through the help of a mp3 session, beautiful music and passages of Scripture are specifically selected for your particular difficulty. You are guided through periods of prayer, praise, review, thanksgiving, rest & renewal. These prescribed sessions can be listened to on your smartphone, tablet, computer or CD player anywhere, anytime-or as often as you need.
I have received comments such as: "The sessions are amazing." "I couldn't sleep at night so I put on my mp3 session and found myself relaxing and was able to drift off to sleep." "Using the SoulCare Rx has a physical effect. It literally lowers my blood pressure." These sessions work by providing you with personalized, Bible-based meditation that is unique to the emotions and feelings you're currently trying to work through. If you struggle with anger or constantly feeling stressed out, there are mp3 sessions that have been designed specifically for the purpose of helping you with those feelings. If you're encountering fear or anxiety or struggling with addictions, there are Mp3 sessions for those issues as well. I have a library of over 40 topics specific to your difficulty. Each session includes a downloadable ThoughtNotes Journal- all which are delivered by email and you never need a refill!
SOULCARE Rx works by leading you through a time of spiritual renewal that will relax you with lovely instrumental sounds and nature sound effects. When used with earphones or earbuds, the mp3 session creates a surround-sound environment that assists with relaxation. A Christian narrator will guide you through times of thanksgiving, praise, worship and strengthening which will help you as you travel through this challenging season of your life. You can use the program as much as you need to, so it's always there for you in-between your individual or couples sessions. You can even record your thoughts, concerns, questions and revelations, and powerful interactions with God in your ThoughtNotes journal, which is included in your prescribed session, allowing you a record of how God is working in your heart and life. All easily delivered to you via email. or on CD.
It is our goal at The Beaufort Center For Marriage to provide you with the tools you need to overcome any of the issues you're facing no matter what phase of marriage. Christian coaching and counseling can really make a difference in your life, and we'd love the opportunity to support you.
If you would like to talk with our trained professionals at The Beaufort Center For Marriage about working together, or to find out more about obtaining a SoulCare Rx please call 843-379-0288, Look ove website to learn more about how we help individuals and couples through a rough spot in their marriage. Or, if you are ready now, book your appointment by using our convenient online scheduler.